#springhassprung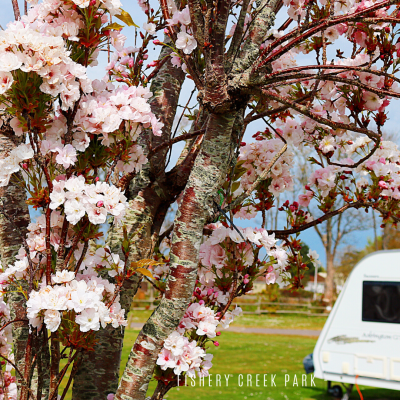 April, 2020
Spring is blooming at #fisherycreekpark, cherry blossom 🌸 is showing its beautiful colours, the birds' melodies are amazing, the peace around the park is deafening, and we are missing you all.
It is one month today that we are on lockdown. The COVID-19 has pushed it for further three weeks according to the government advice. Lockdown is becoming the new normal, but we are trying to make the most of it, we are working every day to maintain your piece of paradise and it is looking better and better, we are here for you.
We hope that you and your loved ones are safe and well. Spring is here, wish you were here too!
From the Fishery Creek Park Team
2020springbreak Camping caravan covid-19 motorhome stayhome
Static Badges & logos