The park is on well drained grassland with many pitches overlooking the tidal creek running along the top and a lake to one side, making it a truly waterside campsite. All of the pitches are grass with some having barked areas for awnings or Motorhomes. Many pitches benefit from a water frontage and are classed as prime pitches and available to book specially on request. All pitches are individually spaced with post and chain fencing to ensure visitors benefit from the spacious park layout. Tarmac or barked access roads lead to all pitches and to our private slipway.
There a many water points around the park for visitors' convenience as well as a motorhome point.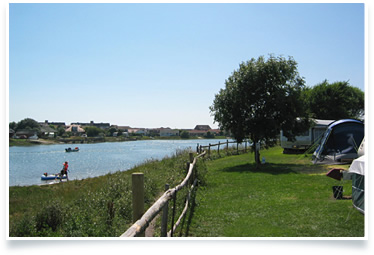 Fishery Creek Touring Park was awarded the Gold David Bellamy Award in 2009. The park is situated in a unique location, adjoining a tidal creek, and therefore is lucky to benefit from some unique wildlife. We are very keen to not only preserve this biodiversity we are privileged to have on our doorstep but to encourage it to flourish as well. As you stroll about the park you will see various areas signposted: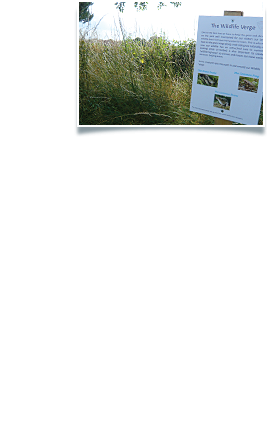 Butterfly Bar
These flower beds have been planted with high scented shrubs and flowering plants to support butterflies and other insect. They have 'insect bricks' near them too for the insects to use as nests.
Wildlife Verge
An area of grass running the full length of the tidal creek has been left to grow, wild flowers providing a much needed 'wildlife highway' for the insect on the park.
Bird, owl and bat boxes
You will spot many nesting boxes around the park, most of which are in use. Spotting the 'residents' is much harder!
Hedgehog Hide
Around the undergrowth of the park you may see the odd wooden box. These provide essential nesting areas for hedgehogs and other small animals.
If you would like any more information on our local wildlife there are many leaflets and guides you can pick up at reception.